Plan Your Florida Beach Wedding With Us
Florida Sun Weddings has over 20 years' experience planning beach wedding ceremonies in Florida. Choose one of our unique ceremony packages to start planning your beach wedding!
Plan Your Florida Beach Wedding With Us Choose one of our unique ceremony packages to start planning your beach wedding!
Sarasota • Venice • Siesta Key • NOKOMIS BEACH • Casey Key • Lido Key • TURTLE BEACH • LONGBOAT KEY

Wedding Ceremony Packages
Florida Sun Weddings offers the largest selection of affordable beach wedding ceremony packages in Florida. We have crafted beach wedding packages for every style – from romantic and elegant to rustic and minimalist. We also give couples the opportunity to customize many of our ceremony packages with unique colors and aisle decorations.  
About Florida Sun Weddings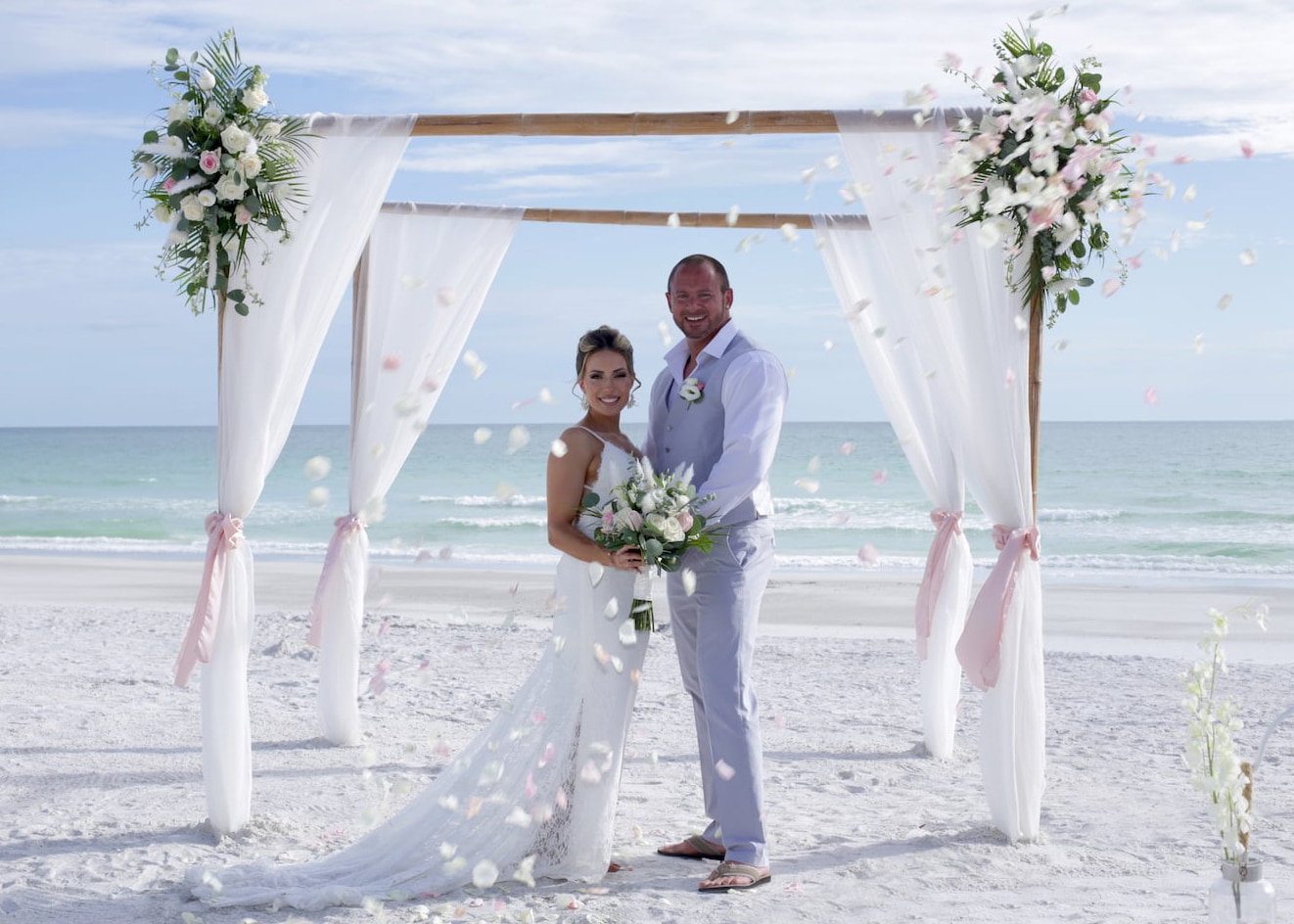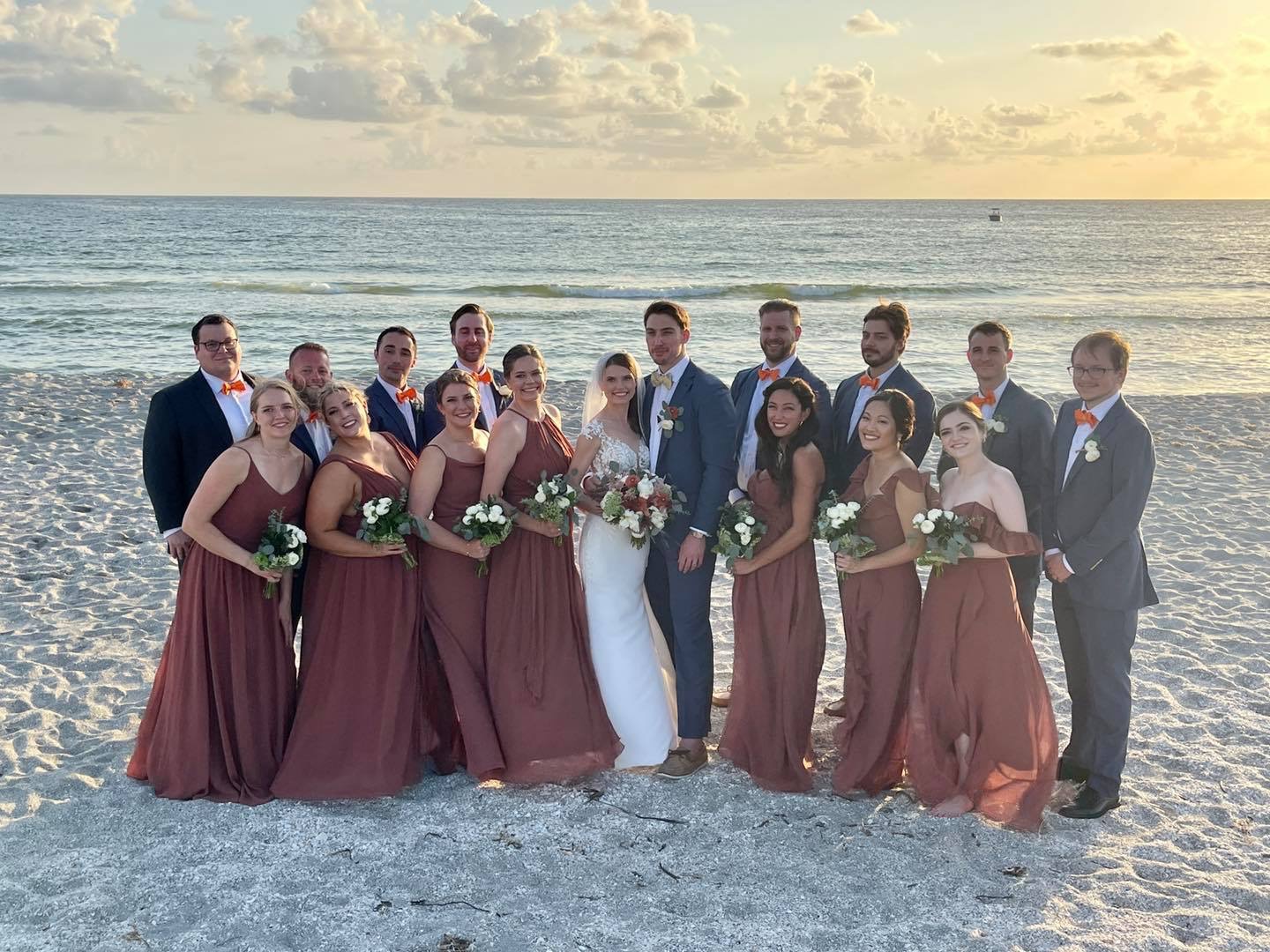 Florida Beach Wedding Locations
None of the countless wedding venues in Florida compare to the beauty of the Gulf Coasts beaches. Florida Sun Weddings hosts beach wedding, elopement & vow renewal ceremonies along the Florida Gulf Coast. Choose from Sarasota, Venice, Siesta Key, Longboat Key, Turtle Beach, Casey Key, Lido Key, Nokomis Beach & more!
Learn more about our most popular beach wedding locations in Florida:
Florida Sun Weddings has serviced these Sarasota Beach Wedding locations for over 20 years. Our wedding planners know all you need to know about Sarasota county beaches. They can help you pick the best Sarasota wedding vendors, choose your ideal beach wedding location, and make the day-of process seamless. 
Let's Plan Your Beach Wedding!
Why choose Florida Sun Weddings?
Testimonials
We take pride in our personal approach and 5-star customer service. As a family-operated business, we are honored to be a part of your momentous celebration.
"I have no doubt that my wedding was absolutely perfect thanks to these two ladies. They were so responsive to all of my ideas and we emailed back and forth countless times to ensure we stayed in touch over my year of wedding planning from another country!"
"The Florida Sun Weddings Team are masters of their craft. They've been in the business a long time and they run like a well-oiled machine."
"Tina helped make the wedding so unforgettable with all my favorite colors and timed everything perfectly to the music. You can tell that the entire team genuinely care about their customers and will do everything possible to make that day perfect and special."
"It was beyond impressive how the Florida Sun Weddings Team could take our ideas and turn them into a picture perfect ceremony. We can't put into words the remarkable service and friendliness from everyone. "
More Information About Beach Weddings
Want to know more specifics about working with us to plan your Florida beach ceremony? Our FAQ covers everything you need to know: wedding permit and license information, beach ceremony elements, weather policy and more.