Affordable Beach Wedding Packages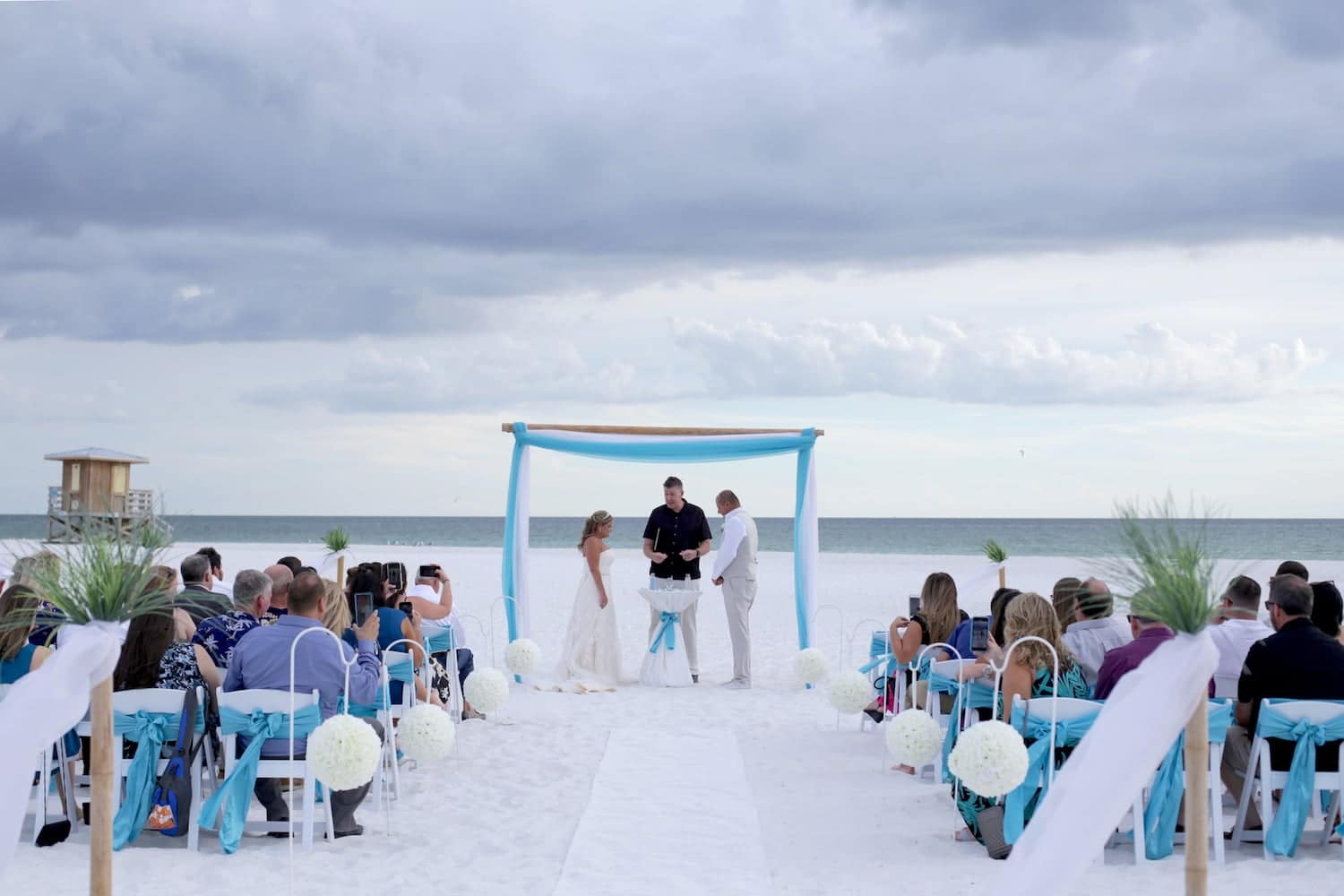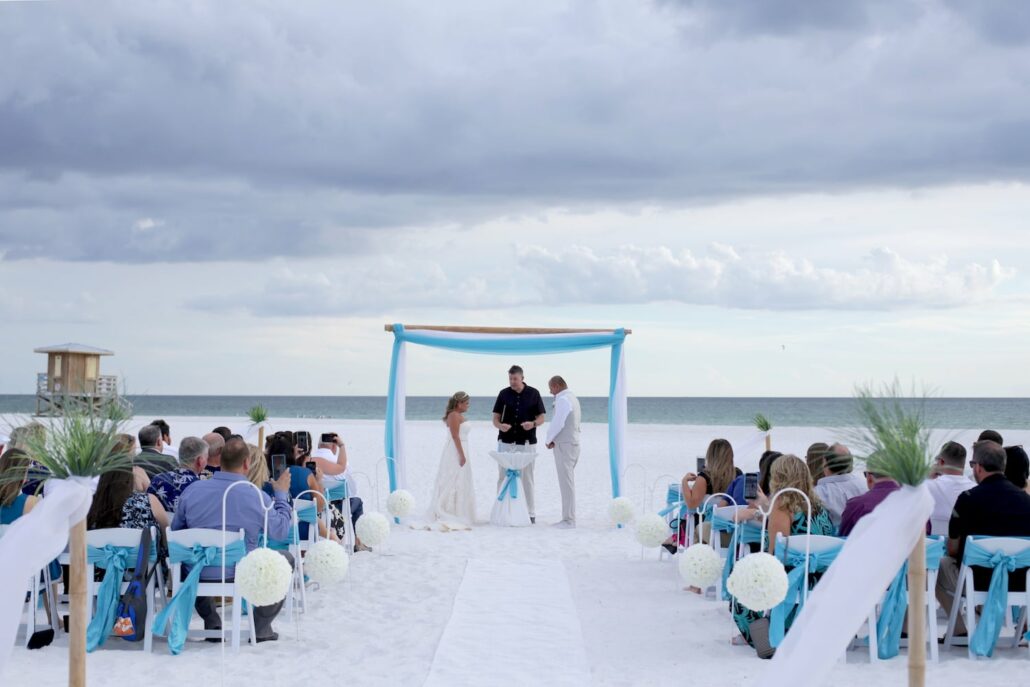 Tropical Breeze - Our Beloved & Affordable Beach Wedding Package
The Tropical Breeze Ceremony set is a beloved favorite for many couples due in part to its simplicity and elegance. Many couples ultimately choose this set though because of its incredible versatility. This affordable beach wedding package can transform with custom designs that perfectly reflect the couples. 
The base Tropical Breeze Ceremony Set includes a 2-post draped bamboo arbor, 8 decorated bamboo posts with silk greenery, 1 aisle decoration and 20 sashed white resin chairs (guests and additional decorations can be added for an extra cost). In the ceremony shown above, the couple opted for a blush pink and white drape with white lanterns and candles lining the aisle. They also have two bamboo markers indicating the ceremony entrance.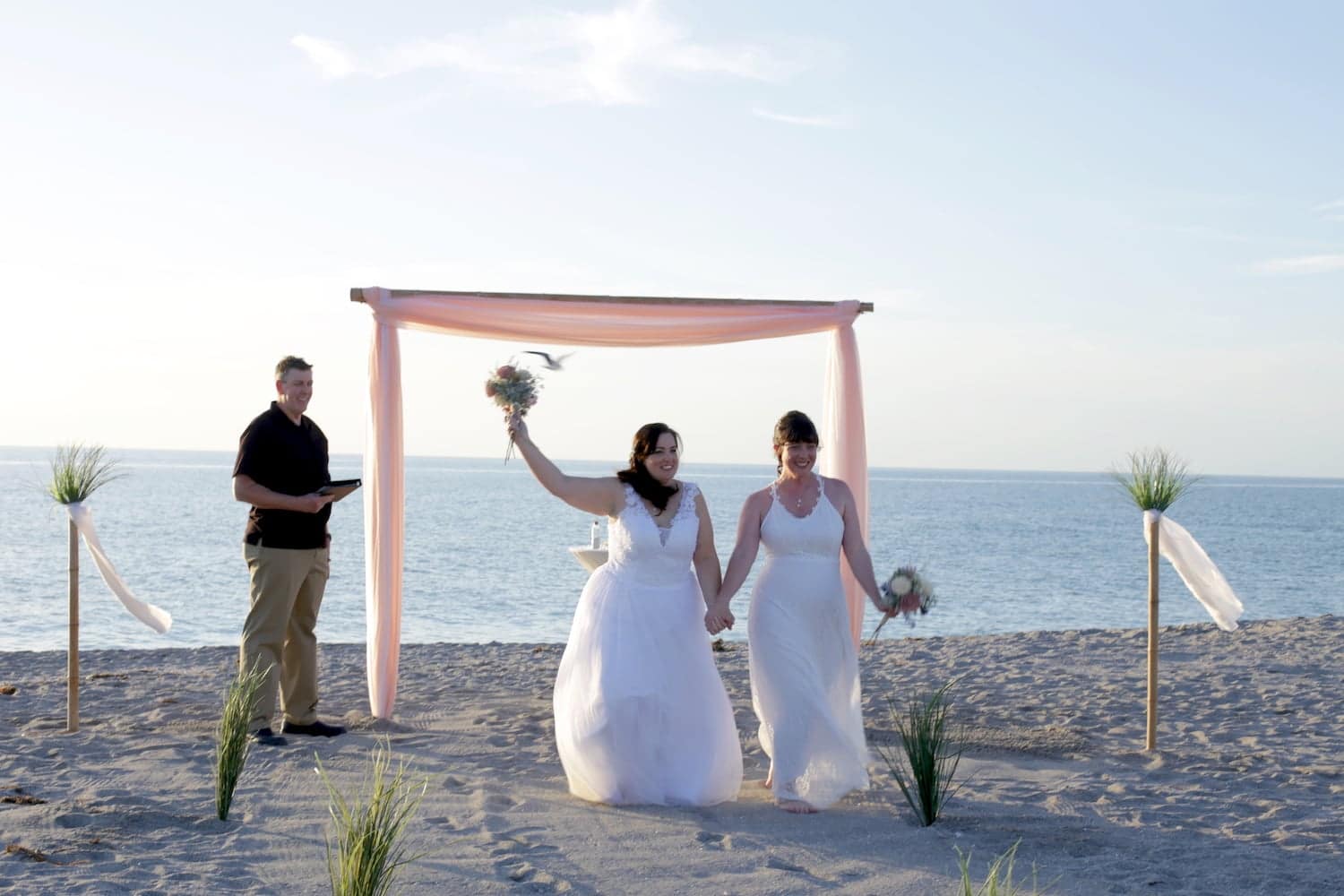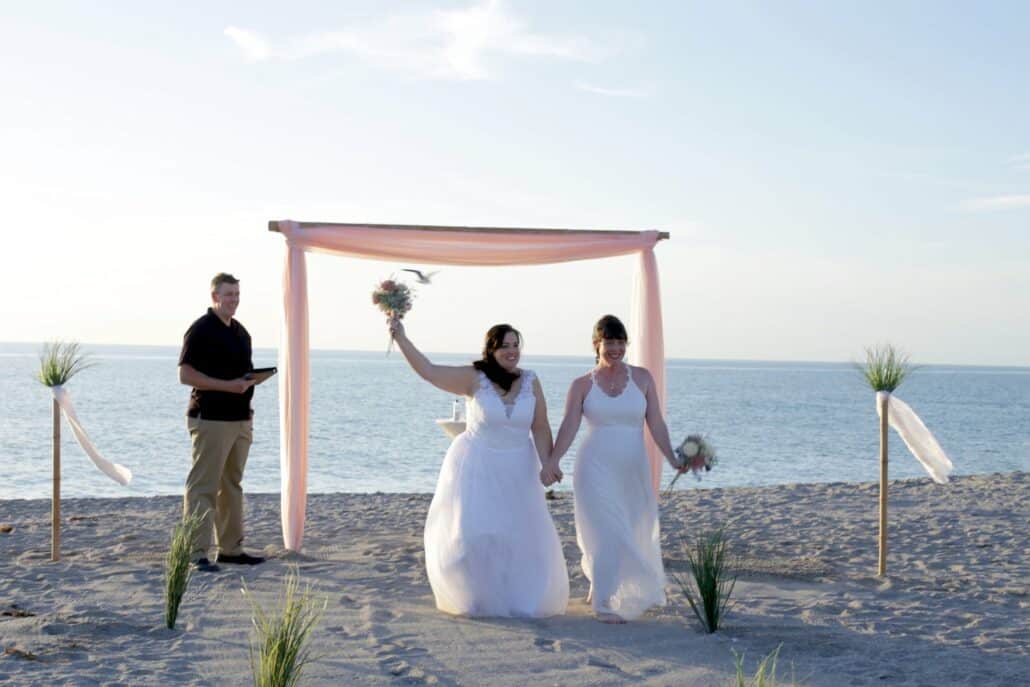 Set the Tone with Custom Wedding Aisle Decorations 
The aisle decorations you choose for your ceremony aisle can set the tone for your Florida beach wedding. For example,  lanterns and kissing balls enhance the  romance and elegance of the set, while greenery options offer a minimalist and subtle beach ceremony design. The Tropical Breeze ceremony set includes one aisle decoration of your choice, from our list of options. We love to see the unique options couples choose for their beach wedding in Florida.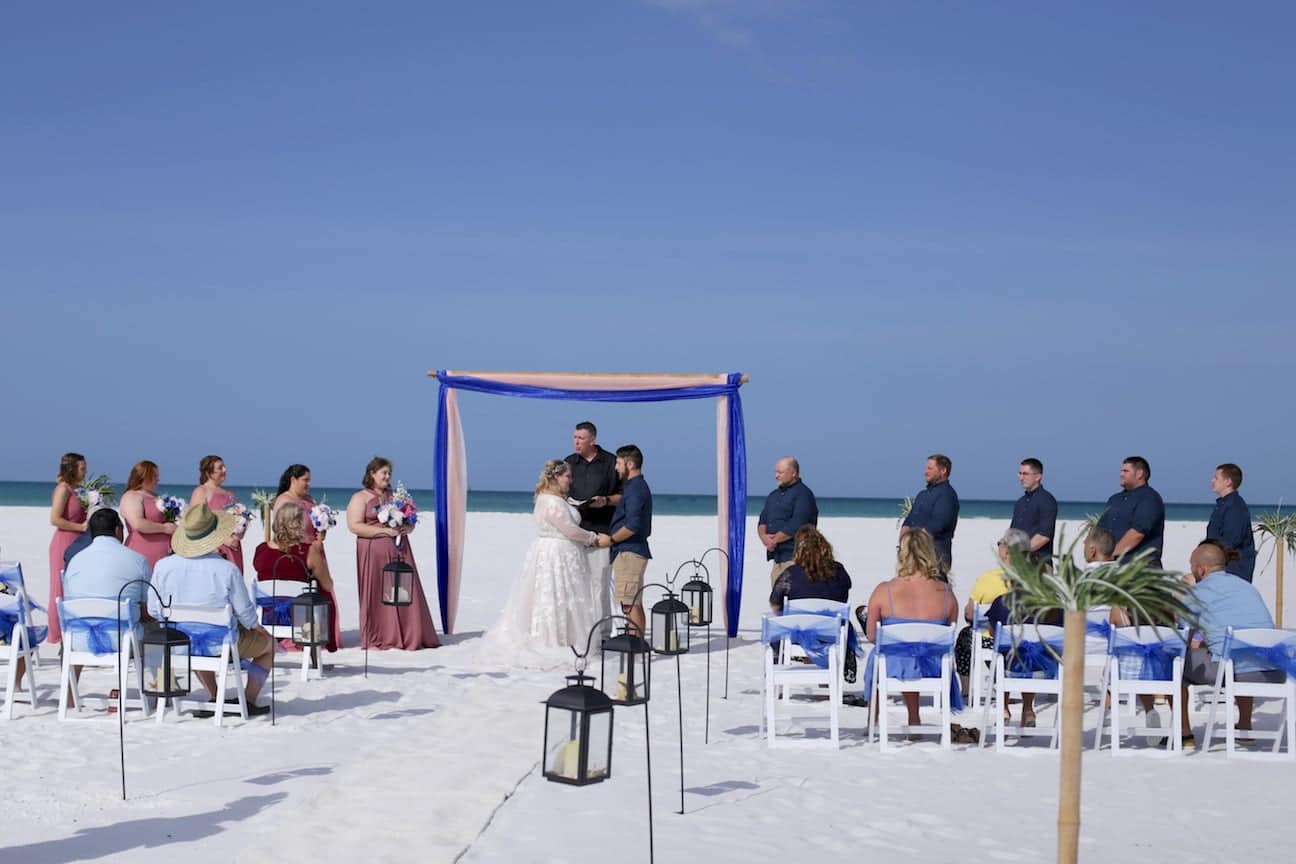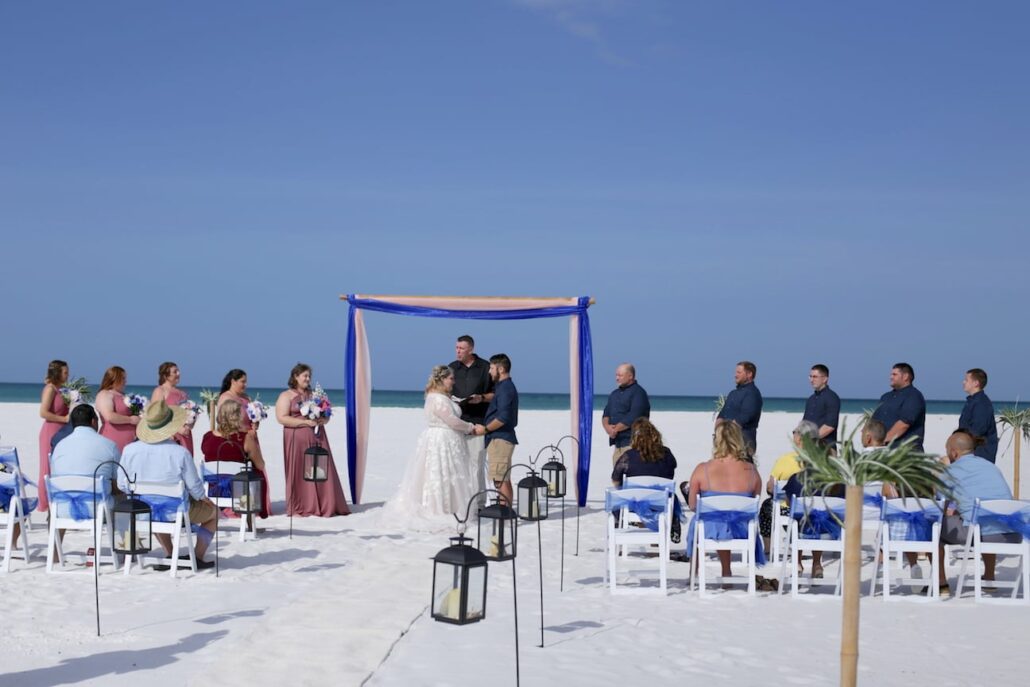 Personalize your Florida Beach Wedding with Colors You Love
Tropical Breeze is the ultimate affordable beach wedding ceremony package with plenty of versatility. Changing the color of the silk draped over the bamboo arbor can completely alter the design of your wedding ceremony. Many couples opt for subtle tones of pastel pinks, blues and white or neutral hues, while others create bold statements with bright colors that reflect their personality. You can also choose two different colors to be draped on your wedding arch. There's no wrong choice with this wedding ceremony package. 
Florida Sun Weddings offers customizations on most of our beach wedding ceremony packages. We think every couple should feel represented by their ceremony design, and be able to customize their Florida beach wedding on a budget too. 
Let's Start Planning
Choose from Florida's largest selection of beach ceremony packages, then contact us for exact pricing and proposal details.
Contact Us
See All Packages